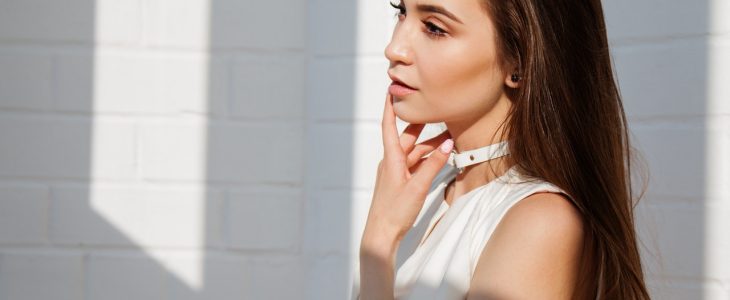 The beauty industry is no stranger to enormous innovation and growth. Between introducing new and more sustainable brands and keeping up with compelling new fashion and blow wave trends, new beauty products appear in beauty shops everyday – but they are just as quickly replaced. The key to having a successful beauty business today is to stay relevant, and in our hyper-technological world, that is harder than it sounds.
A big part of the vast beauty industry is makeup; the cosmetics applied on your face, body, and hair, to positively enhance your looks. This is especially true for special occasions such as weddings; bridal makeup is big business.
In a report from Statistica.com, dated 22 January 2020, the global cosmetic market grew by 5.5% in 2018, compared to the previous year. The sale of makeup products accounted for 19% of that growth, hair care products for 21% and skincare products for 39%.
So, why is the makeup industry thriving? The obvious answer is that today's woman (and man) is more conscious about their looks. But market-based factors (such as social and economical factors) are also playing a large role in the growth of the makeup industry.
Here are the three market-based reasons the beauty industry is thriving.
The media is still playing its marketing role
In an era of social media, both makeup artists and makeup-consumers are using reviews and influencer-opinions to stay on top of the latest news. Celebrity endorsements of makeup products and posts from expert bloggers are playing their persuading role. Majority makeup users admit that they make their online purchases based on consumer reviews.
This 2016 study confirms the indisputable role that makeup product reviews are playing in convincing buyers to go for specific products. It would be expected that the impact is even greater three years down the line.
Makeup artists are experts at innovation
Each New Year comes with new makeup trends; some experimental and others seeming almost imperfect. Still, they all create a 'euphoria effect' that characterises the art of looks you can make with that specific product.
Makeup artists and actors are always coming up with new innovative eyeliner, a colourful lip glitter, striking eye shadow or something similar. Often, it's also the resurgence of trends inspired by the 90s, which we can see in, for example, black pencil eyeliner, the blue eye shadow, and glossy and smooth lips.
A quick search through beauty content on the internet reveals that these makeup trends will be the 2020 signature looks: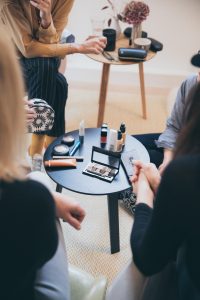 Exaggerated and gorgeous eye shapes that won't shout, but instead create soft and slightly hidden and blended blocks of colour.
Pops of classic blue seems to be what 2020 has in stock for makeup lovers, probably because of its sky-effect that inspires peace and tranquillity.
Cream and white eyeliner will keep on trending among those who aren't comfortable with the traditional black eyeliner.
The colourful eyeliners that characterised 2019 will continue. It will be worn in contrasting shades of blue with orange and pink with red among others.
Classic lipstick colours like red do not go out of fashion and will stay on (forever if you ask me).
Gently illumined complexions will be used to create perfect facial glows.
Makeup producers are listening to consumer preferences
With the organic and vegan trends taking the world by storm in many sectors, the 'clean beauty' concept is also dominating the makeup industry these days.
Producers are keen to respond to consumer preferences for organic and cruelty-free makeup products.
Studies show that top players in the global makeup market (United States, EU, Japan, China, India, and Southeast Asia) are responding to consumer needs for products fit for sensitive skin and organic or vegan alternatives for health, environmental, and ethical reasons.
Consumers are already being spoilt for choice as you can guess from this list on crueltyfreekitty.com.
In Summary
While it is apparent people are more conscious about their looks than they were in the past, other market-defined factors are shaping the growth of the makeup industry.
Media persuasion, innovation among makeup artists, and the attention of producers to consumer preferences make the top reasons for the thriving makeup industry.